rock, pop and R&B FOR EVERY SINGER
march 7-8, 2020
workshop canceled!!
due to illness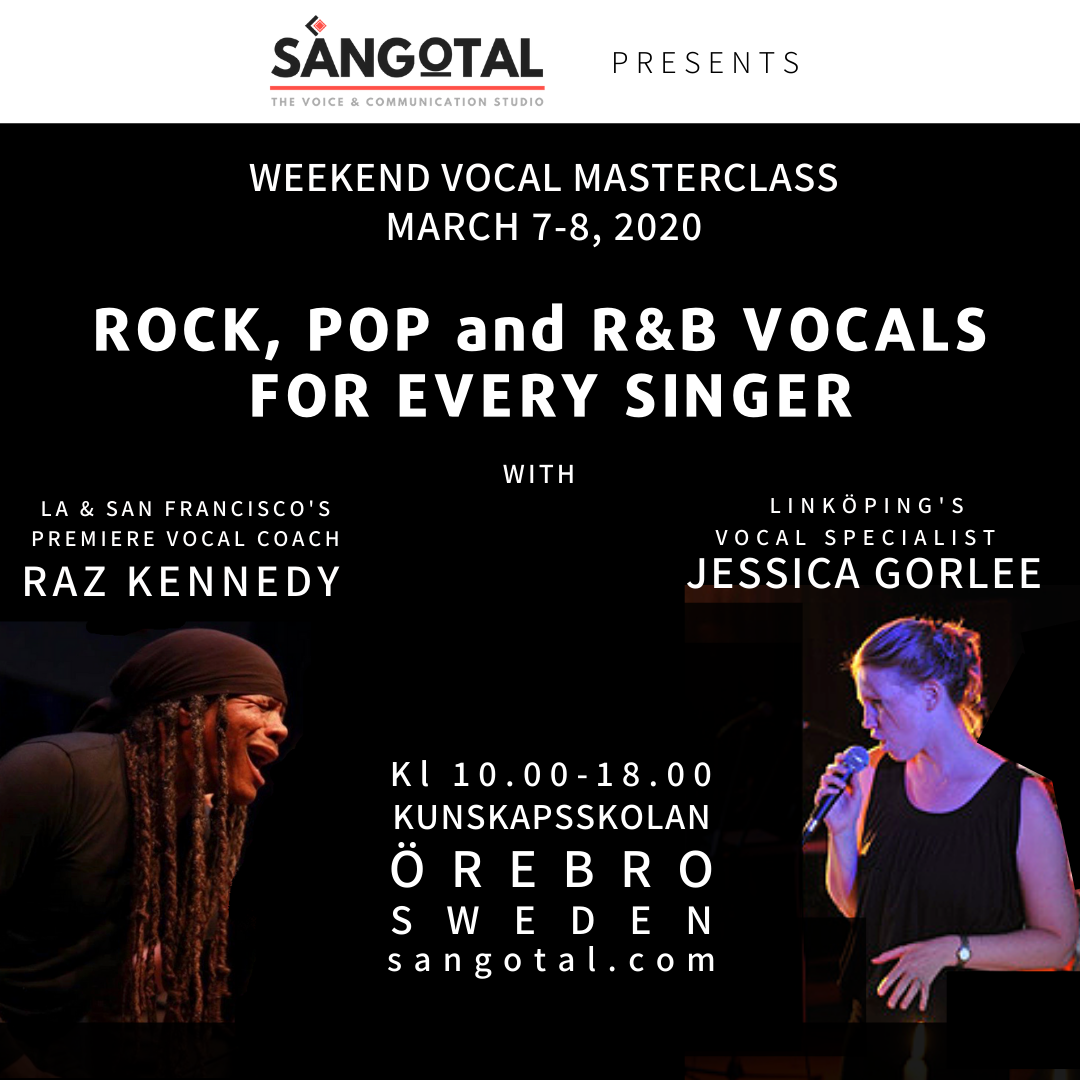 A deeper look into practical uses of the revolutionary Complete Vocal Technique combined with other effective vocal methods to achieve ease in expression when singing popular styles. Raz Kennedy, San Francisco and LA's premier vocal coach will, together with Jessica Gorlee, enlighten you with knowledge about rock, pop and R&B styles as wel as provide knowledge about the vocal techniques that are being used to achieve them. 
Read more about Raz Kennedy at www.razkennedy.com. 
En närmare titt på den praktiska användningen av revolutionära Complete Vocal Technique, kombinerad med andra effektiva röstmetoder, så att du kan uttrycka populära stilarna med mer lätthet. Raz Kennedy, främsta sångläraren i San Francisco och LA, och Jessica Gorlee kommer att upplysa dig med sin kunskap om rock, pop och R&B-stilarna, samt dela med sig av sin kunskap om teknikerna som möjliggör utförandet av dem.