song interpretation
June 30th/ July 13th 2019
10.30 – 12.30 am
495 

SEK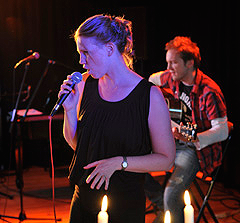 song Interpretation
2 hours
Would you like to be able to express the true meaning of a song with authenticity
Touch people's hearts with deeper impact?
That's what makes a performance interesting!!
In this class you're going to receive and explore the tools that will teach you how to access the emotional essence of the song with a solid understanding of the song's personality and character – and how you then will be able to communicate that with your audience.
Prepare a (part of a) song for this masterclass, so that Jessica can work with you to effectively express your message in a song. Songwriters are welcome to pick an original song to work with.